Presentation
The tuna of Tenerife, to and from the East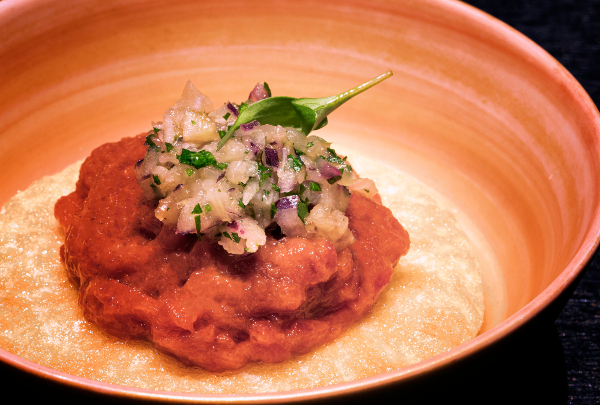 Always fished artisanally, one by one with a rod, we get a full understanding of tuna and how this fish can be used gastronomically.
Of the 15 species of tuna that inhabit the planet's seas and oceans, a good number of them – almost half – live in the waters surrounding the Canary Islands or are regular visitors on their migrations at different times of the year. It's hardly surprising that tuna is an important part of the cuisine of these islands.

David Rivero – thanks to his cosmopolitan outlook that entwines the Atlantic and the Pacific – will share his insight. Trained in Japanese cooking, Rivero will analyse the tuna of Tenerife for us in an innovative and fun way.