Presentation
Disfrutar 2021
Sponsored by Balfegó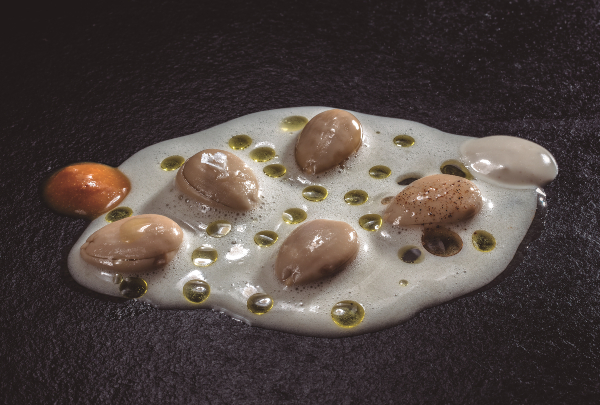 A difficult year – like 2020 has been for the sector – can also be a year of reflection and new opportunities. The Disfrutar trio will shed light on this during their talk.
The uncertainty brought about by this time affected by the pandemic has not stopped Oriol Castro, Eduard Xatruch and Mateu Casañas from seeing the positive side of things. That's how 2020 became a very productive year for Disfrutar.

New ideas they have developed will be unveiled, such as their work with aerated fats – a technique by which incredibly light textures are achieved. There will also be some surprises. The first, related to wine, is a world they have not yet ventured into yet. The second will serve to explain the work they have done regarding an indispensable element in all restaurants: the tables we eat at.