Presentation
Plant-based demi-glace
Sponsored by Alimentos de Madrid. Comunidad de Madrid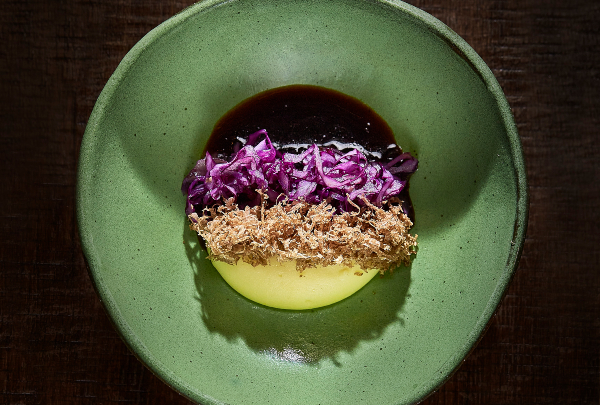 Applying techniques to vegetables that are usually used for meat opens up a whole new world of nuances. This is the case of plant-based demi-glace.
Everyone know what a demi-glace is; a classic French sauce that is glossy and thick. A base for many sauces, it has always been prepared with meat, but what happens if we switch the meat for vegetables? Rodrigo de la Calle has embarked on this path and created a demi-glace that is totally plant based. A sauce with the same texture as a traditional demi-glace but that opens the doors to a new range of culinary possibilities and the discovery of new flavours, aromas, nuances and combinations.

This chef, a pioneer in the world of vegetables and plants, will reveal the principles behind this innovative technique.