News
Pinot Noir and Cabernet Sauvignon beyond their origins: the expert tasting sessions on the second day of Madrid Fusión The Wine Edition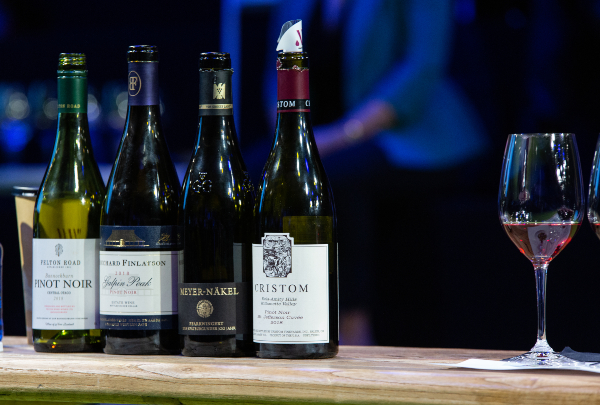 Tuesday's tasting sessions again featured some big names in the world of wine. Andreas Kubach MW began the afternoon session on the second day of Madrid Fusión The Wine Edition with "Beyond Burgundy. A taste of great Pinot Noirs around the world", during which he explored some of the major origins of Pinot Noir to gain an insight into them and consider the place they deserve in our country.

The regions chosen by the Master of Wine were Ahr (Germany), Austria, Italy, New Zealand, South Africa and California, corresponding to some of the planet's large vineyards producing the Pinot Noir variety.

"Spaniards are becoming increasingly fonder of this variety, people who are open to more delicate, fresher, more gastronomic wines. We have shed that caricature of Spaniards who drink Rioja and Ribera with their deep colours and their wood. We have become a more sophisticated market, and a singular offer of Pinot Noirs has emerged, particularly from Burgundy, but also other locations around the world", said the co-founder of Península Viticultores.

International wines which, in the oenologist's opinion, merit special attention by us in our own country. "Why do we have to segment wines by geographic regions, instead of what we're given at certain times?" asked Kubach during his talk. The answer came from six wines with different origins, but also different styles and a different philosophy. "Coming up against other countries producing Pinot Noir makes us more mature, and makes us want to get better".

Agustín Trapero (sommelier, Hotel Four Seasons Madrid), meanwhile, revealed all the secrets of Cabernet Sauvignon in an interesting tour of the best areas producing the variety around the world, in a bid to draw comparisons between this popular red grape of French origin and how it is produced in places such as Tuscany (Italy), Napa Valley (USA), Bordeaux (France), Bekaa Valley (Lebanon), Coonawarra (Australia) and Penedés (Spain).

For the occasion, the sommelier had brought along a selection of young wines and very old wines, with traditional and modern styles, from the best Cabernet Sauvignon vineyards in both the Old and the New World, which, as he said, "show how the variety can manifest itself at several locations on the planet, not just in France".



Magazine