Speaker
Oriol Castro
Chef at Disfrutar** (Barcelona, Spain)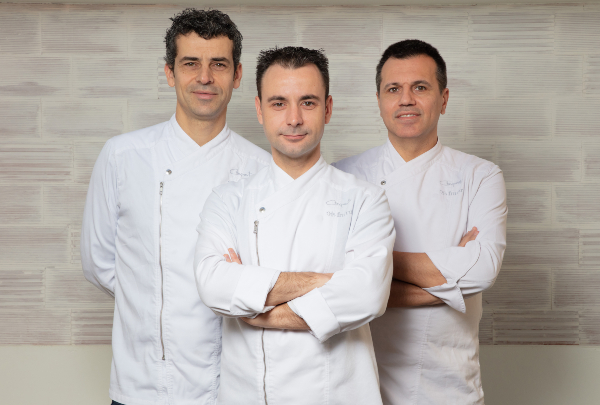 Ferran Adrià's second-in-command for years at elBulli, he has triumphed together with his partners at Disfrutar. Magic and creativity in the kitchen.
Born in Barcelona in 1974, he was Ferran Adrià's right-hand man for years at elBulli. He studied at the Escuela Joviat in Manresa and at the Escuela del Gremio de Pastelería in Barcelona. Before arriving at the restaurant in Roses, he worked in the kitchens of La Torre del Remei (Puigcerdà), Via Veneto (Barcelona), Jean Luc Figueras (Barcelona) and Martín Berasategui (Lasarte), among others. While at elBulli, he did stints at Charlie Trotter (Chicago) and with Michel Bras (Laguiole).He started out with pastry-making work experience at elBulli in 1996 under Albert Adrià. From 1997 onwards, he worked in every section of the restaurant until 1998 when he devoted himself to the creative side, dedicating much of his work to researching and developing new dishes.
After elBulli closed, he continued working with Ferran Adrià on the conceptualisation of Bullipedia until 2012, when, along with fellow Bullinian chefs Eduard Xatruch and Oriol Castro, he opened Compartir, a restaurant in Cadaqués. In 2014, and with the same partners, he opened Disfrutar in Barcelona, a now firmly established fine-dining restaurant with two Michelin stars and ranked 9 on the list of The World's 50 Best Restaurants 2020.
Oriol Castro